Summer & Fall Festivals Galore in Gunnison-Crested Butte, Colorado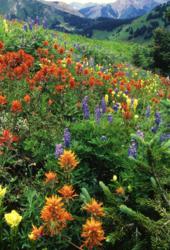 Gunnison-Crested Butte, CO (PRWEB) May 02, 2012
Gunnison County knows how to roll out the carpet for summer and fall fun with an amazing array of one-of-a-kind festivals that reflect the lifestyle, natural beauty and Western friendliness of the Colorado Rocky Mountains.
Gunnison Growler Weekend, Gunnison, May 26 28

Kicking off the summer season is Gunnison Growler Weekend, featuring three days of biking events, trail running races, a kids fishing and outdoor sports derby, and outdoor sports expo for the whole family to celebrate Memorial Day weekend. On Saturday and Sunday, Gunnisons IOOF Park and one block of Virginia Avenue between Main Street and Iowa Street, will be filled with food vendors, live music and a beer garden for racers and the public to enjoy. This downtown area also will be the start and finishes for the Half-Growler (32 miles) and Full-Growler (64 miles) races and Growler Gran Fondo ride from Gunnison to Mt. Crested and back (64 miles). The other centers of activities will be Hartman Rocks Multi-Use Recreation Area and Jorgensen Park. The 25k and 50k Sage Burner trail running events start and finish and Hartman Rocks. For more information, go to http://www.gunnisontrails.com, http://www.gunnisonmentors.com and http://www.sageburnertrailrun.com.
32nd Annual Crested Butte Bike Week, Crested Butte & Mt. Crested Butte, June 21 24

Crested Butte and Mt. Crested Butte are the proud hosts of the worlds oldest mountain bike festival, previously known as Fat Tire Bike Week.